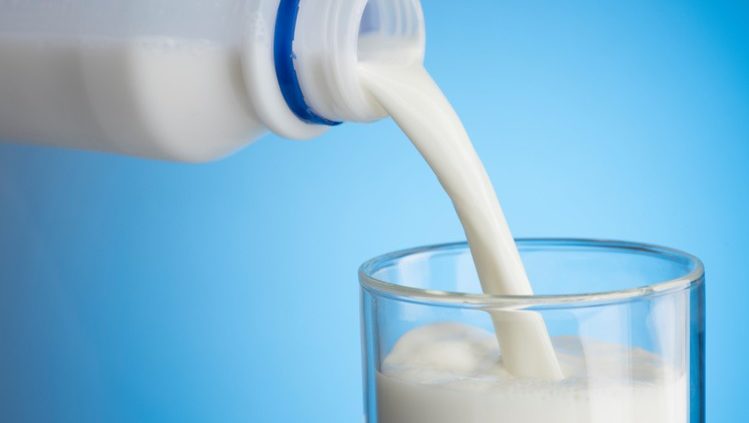 One glass of Milk has always been counted healthy. Mothers have depended on milk to give nourishment to their children. Milk has been considered as the whole food because It provides energy from carbohydrates and fats. It gives the required proteins for muscle building, and aiding in vital functions of the body with minerals and vitamins.
Milk is combination of soluble vitamins, like vitamins D and A, and is a great source of minerals, like magnesium, calcium and potassium. Also milk is able to retain most of its minerals; it loses some amount of vitamins during the processing phase and supply chain due to heat and light exposure.
During this processing the milk fat is adjusted, based on client's preferences, to 1.5%, 3% and 4.5% its original combination of 6-7% fat of milk. Vitamins also get reduced to a half or quarter of its original combination– as the vitamins are fat soluble. Vitamin D comes down to almost zero amounts or is not detectable in unfortified milk. Fortified milk, without altering the flavor, taste and color, is able to provide 11-15 % of the needed RDA of vitamins A and D, on an average consumption of 200 ml in one glass of milk.
Today, 176 lakh litres of milk is getting fortified all over 26 states of India, with private dairies and cooperatives fortifying their standardized, skimmed, toned, double toned milk. This constitutes 44 % of the total fortifiable milk in India.
Fortified milk can be easily decided as all its packets carry a +F logo in blue for easy identification. The fortification is done as per the specifications and standards provided by FSSAI, which in turn, is monitored by a panel of eminent scientists from leading organizations of India like CFTRI, NIN-ICMR, HBTI, NIFTEM, and AIIMS.
In times of Covid-19, it is important that we also focus on prevent any kind of infection or illness and developing immunity due to any kind of virus. Both vitamins D and A have known functionalities to increase the immune system for protection against illness. It is important that the right levels of vitamins are managed in the body. A recently published study in Indonesia indicated the correlation between insufficiency of vitamin D and Covid-19 mortality. Vitamins D and A deficiency is a growing public health concern.
When milk is processed, there is some depletion of fat-soluble vitamins in the milk. Recently survey by the National Nutrition Monitoring Bureau (NNMB) and a report by the Indian Council of Medical Research, back in 2012 show that India has a very highest burden of Vitamin D and A deficiencies, among both adults and young children, particularly in urban areas. These are areas where people have very limited exposure to sunlight and are physically less active. Milk is composition of all population groups, and hence, fortification of milk with certain micronutrients is a good strategy to address micronutrient malnutrition.
Difference between Fortified and Unfortified milk:
Fortified 2% milk
Unfortified 2% milk
Calories
122
123
Protein
8 grams
8 grams
Fat
5 grams
5 grams
Carbs
12 grams
12 grams
Vitamin A
15% of the Daily Value (DV)
8% of the DV
Vitamin B12
54% of the DV
54% of the DV
Vitamin D
15% of the DV
0% of the DV
Riboflavin
35% of the DV
35% of the DV
Zinc
11% of the DV
11% of the DV
Phosphorus
18% of the DV
18% of the DV
Selenium
11% of the DV
11% of the DV
Calcium
23% of the DV
23% of the DV
It is an important nutrient-rich coating of milk fats get from milk. It helps to build immune cells and activating them, also add protection against diseases. MFGM may be consumed from many milk formulas.
The Tata Trusts made collaboration with the World Bank and the National Dairy Development Board (NDDB) for the 'Milk Fortification Project'. The Trusts part in this collaborative partnership is as follows:
Financial and technical support to private and cooperative dairies in India for the milk fortification project.
Technical assistance to the dairies for endorsement and labeling support.
Quality control protocols and development of Standard Operating Procedures (SOPs) for the fortification of milk.
Deciding implementation of quality assurance and quality control measures protocols for fortified milk samples collected from dairies.
Capacity building and training of dairy staff and/or manpower of the external implementing agency.
Supporting awareness and communication campaigns to improve demand among consumers.
Supporting the government in implementing the Fortified Gift Milk scheme for school children.
The organized milk sector is growing at a rate of 15% every year. The contribution of milk cooperatives to the fortifiable milk quantity is approximately 220 Lakh Litres per Day (LLPD), while the private sector gives approximately 196 LLPD.
Milk-based products have additional protein, calcium or other components such as omega-3s. Claims with terms such as "more," "plus," "fortified," "enriched," "added," and "extra" are relative claims that may be used to describe the level of vitamins, protein and minerals or dietary fiber in an individual food. Foods using these claims must contain at least 10% more of the daily value of the nutrient per reference amount than is found in a perfect comparison food.
Essential nutrients offers people a runway to good health and nutrition. It makes sense for brands making a fortified, nutritious beverage to start with something already high nutrient such as milk. Anything beyond what's already in is a bonus and may help people with specific needs meet those needs.
The disease caused by vitamin D deficiency that weakens and softens the bones. It was rampant at the time among poor children, mainly in northern U.S. cities. Food fortification was proven an effective tool for nutritional deficiencies among population. But recently, the most reasonable approach is to use food fortification as a mean to support but not replace dietary improvement strategies
https://www.bivitatics.com/wp-content/uploads/2021/03/100-of-milk-in-Sweden-to-be-fortified-with-vitamin-D_wrbm_large-e1614586968262.jpg
395
593
bivitaticsdev
http://www.bivitatics.com/wp-content/uploads/2020/12/Bivitatics_Logoimg-283x300.png
bivitaticsdev
2021-03-01 08:03:26
2021-03-01 08:23:04
Fortifying milk with Vitamins A and D can boost immunity to infections, improve children's nutrition